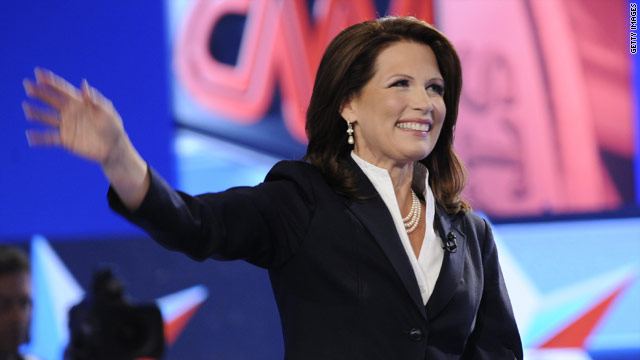 JISHOU, HUNAN — CNN reports the not-very-surprising news that Rep. Michele Bachmann (R-Minn.) favors teaching Intelligent Design (religion made science-y) in schools, right alongside evolution (actual science).
It's not surprising, because Bachmann (and most of the other candidates for the GOP presidential nomination), are stubbornly in the Science (and History) Ignoramus class. Global warming? Liberal nonsense! Evolution? Atheist nonsense! Separation of Church and State? It was never there!
Intelligent Design is religious belief, Creationism with a different label, and the federal courts — most recently in 2005 — have ruled it cannot be taught in public schools, especially in science class. Period.
Yet, Bachmann and others stubbornly insist ID must be taught in public schools. Don't they read the newspapers?
Here's what she told CNN.
"I support intelligent design," Bachmann told reporters in New Orleans following her speech to the Republican Leadership Conference. "What I support is putting all science on the table and then letting students decide. I don't think it's a good idea for government to come down on one side of scientific issue or another, when there is reasonable doubt on both sides."
WRONG!!
There is no "reasonable doubt" about evolution, at least among sensible people and especially not among scientists. There are no two sides about evolution, any more than there are two sides about Einstein's theory of gravity, or the atomic theory, or continental drift. They are all accepted scientific theories, supported by piles of evidence.
She's repeating the worn-out "teach the controversy" ploy of the ID community. It goes like this:
Assume that evolution is a belief system, not an empirical theory.
Pretend that there is lack of consensus about this belief system.
Couch objections to teaching evolution in school in "Big Brother" or "atheistic government" terms.
Appeal to the
Continue reading Bachmann wants schools to teach religion in science class